4 x 4 circuit of Marrakesh to Zagora through the high dunes of Chegaga-6 days
4 x 4 circuit of Marrakesh to Zagora through the high dunes of Chegaga-6 days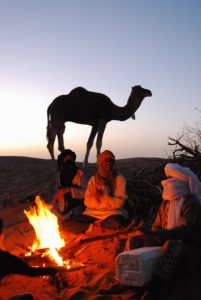 1st day
We leave in the morning in Marrakech with a 4 x 4 with driver and guide. We drive to Ouarzazate via the High Atlas and the Tizi-n-Tichka pass (2260 m). We visit the kasbah of Telouet. We drive via the nazr Ait Ben Haddou AIT Benhaddouu Valley. By the end of the morning we visit the kasbah of Ait Ben Haddou (Unesco World Heritage). After lunch we will drive to Ouarzazate. We dine and stay in a charming hotel in Ouarzazate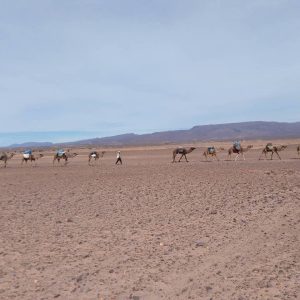 2nd day
After breakfast we drive through the Dadesvallei and Tohdrakloof. We drive to the village of Kelaa Mgoun and through the Valley of roses and the route of the thousand kasbahs we come by noon in the Dadesvallei. After lunch we hike in the Valley. We have dinner and overnight in a hotel near the Thodrakloof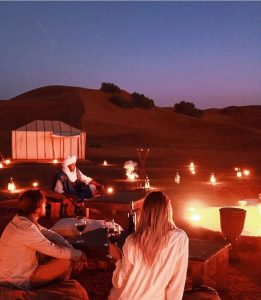 3rd day
After breakfast and a walk we drive to Zagora through the mountains Saghro. By noon we have lunch in the village of Nkob.In the afternoon we drive through the Valley of the Draa (most beautiful route in Morocco) to Zagora. Optional we hike on dromedaries to the hostel or we drive with a 4 x 4 to it. We have dinner and overnight in nomadic tents or under the immense starry sky.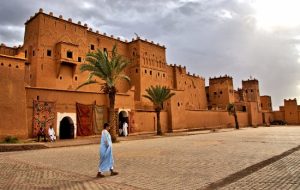 4th day
After breakfast drive to Mhamid via Tamegroute (with possibly a visit to the koran library and a potery fabric). We have lunch in Mhamid. In the afternoon we drive to the high dunes of Chegaga. We walk in the dunes and enjoy a beautiful sunset on the top (300 m). We have dinner and overnight in nomad tents or under a beautiful starry sky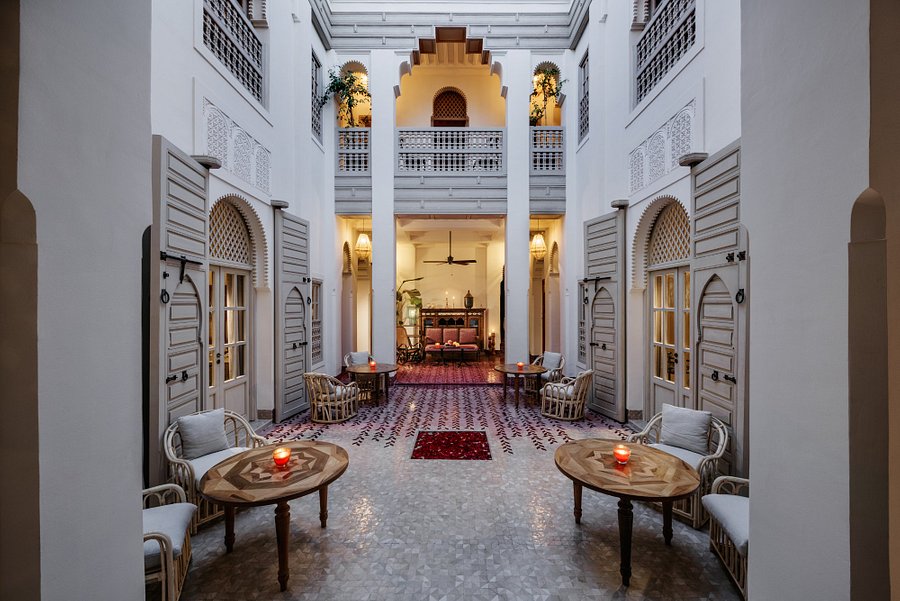 day 5
In the morning we drive to Forumzguid via the lac Iriqui. We drive on a old track of the former Paris-Dakar route. After lunch we will drive to Taznakht (known for its carpets). In the late afternoon we arrive in Agdz. We will have dinner and spend the night in a hotel in Agdz.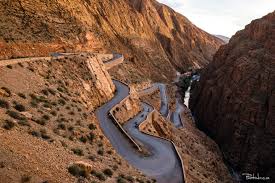 day 6
After breakfast we visit the kasbah Tamnougalt. Afterwards we drive to Ouarzazate with a stopover in the oasis of Flint and visit the kasbah Tifoultoute. After lunch we will drive to Marrakech through the High Atlas. The arrival in Marrakech in the early evening
info
-Maximum 6 people per 4 x 4
-10% discount for children up to 12 years old, free for children under 6 years (maximum 1 child per family)
-Drinks (except water and meals) and entrance fees and other personal expenses are not included
-Starting from 12 people we maintain a group rate
-Full Board
-Price on request (see rates page)