4 x 4 tour of Marrakech via or Atlantic coast to Merzouga in Erg Chebi-8 of better days
Marrakech-Essaouira-Agadir-Ouarzazate-Taznakht-Taroudant-Taliouine-Agdez-Valley of the Draa-do Kob-Tazarine-Alnif-Rissani Merzouga Todra-Gorge or or-dunes-Erfoud-Tafilalet-Tinjdad-palmeraie Tinghir-waterfalls of Ouzoud and the Ziz Valle y-Tamtattouchte-has Hani-Imilchil-blessed Mella-Marrakech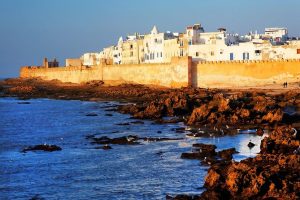 1st day
We leave in the morning from Marrakech with a 4 x 4 with driver and guide to Essaouira. After lunch we offer a guided tour in the city, along the fishing port, along the ramparts to the medina. We dine and stay in a charming hotel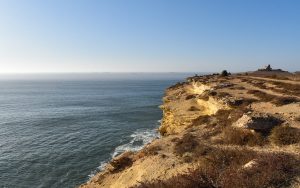 2nd day
After breakfast we drive to Agadir via the Atlantic coast. After lunch we drive to Taroudant, aka the small Marrakech. We visit Taroudant and have dinner and overnight in a rustic hotel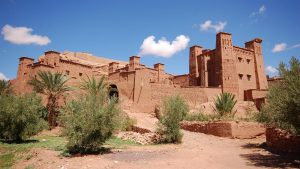 3rd day
In the morning we drive to Ouarzazate. On the way we visit Taliouline (known for its saffraanproductie) and Taznakht (berber village known for its carpets). After lunch we visit Ait Ben Haddou (Unesco World Heritage). We drive to Ouarzazate. We dine and spend the night there in a charming hotel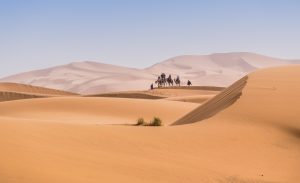 4th day
After breakfast we drive via the Tizi-n-Tinfifite (1660 m) to the Erg Chebi sand dunes in Merzouga. We pass Agdz and follow the old caravan route. After lunch we drive in Nkob, Alnif and Rissani Tazarine,. We arrive in the late afternoon in Merzouga. We enjoy a beautiful sunset on top of Erg Chebi (250 m)
We have dinner and overnight in nomad tents or under a clear starry sky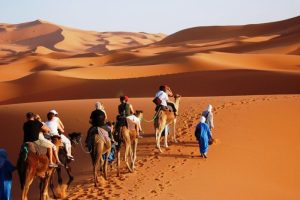 day 5
A day of hiking with or on a dromedary to the desert in all its splendor and colors. The landscapes are very diverse. We have dinner and overnight in the desert camp, near Erg Chebi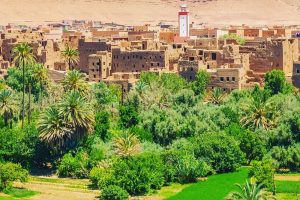 day 6
After breakfast we return on Dromedaries to Merzouga. In a hostel to Merzouga is there the opportunity to shower
We drive on to the Zizvallei and Tohdrakloof via Erfoud, Tafilalet. After lunch we continue and then we make a walk in the Palm Grove of Tinghir. We dine and stay in a charming hotel near the Tohdrakloof.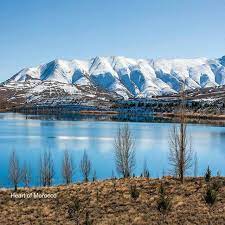 day 7
In the early morning we drive to the Ouzoud waterfalls. We pass Tamtattouchte, Ait Hani and Imilchal (town known for its engagement events in september). We have lunch in Beni Mellal. In the afternoon we visit the first waterfalls of Ain Asserdoum that deliver drinking water and a source of irrigation for the surrounding villages. By the end of the afternoon we arrive in Ouzoud. We have dinner and overnight in a cosy hotel.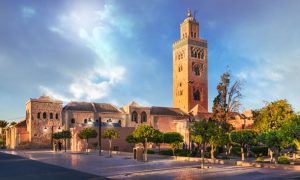 day 8
After breakfast we visit the Ouzoud falls (110 m high) and with a little luck you will see monkeys in the rock face. After lunch we leave to Marrakech. We arrive there in the early evening.
info
Maximum 6 people per 4 x 4 10% discount for children up to 12 years old, free for children under 6 years (maximum 1 child per family). Drinks (except water and meals) and entrance fees and other personal expenses are not included Starting from 12 people we maintain a group rate
Full Board
Price on request (see rates page)