Pilgrimage in the Sahara
With Maroc BERBERE tours
With young people and their social workers from the youth care we were in January 2019 a week through the Sahara in southern Morocco.
Of 8 december to 15 december 2019 we leave back with a group of vzw Sporen. We ask 500 euro/ one person, all inclusive. The young people need to be in possession of an international passport.
We look forward to new welfare organizations who also want to experience such a trip. For more questions about, please contact ahmed@marocberberetours.com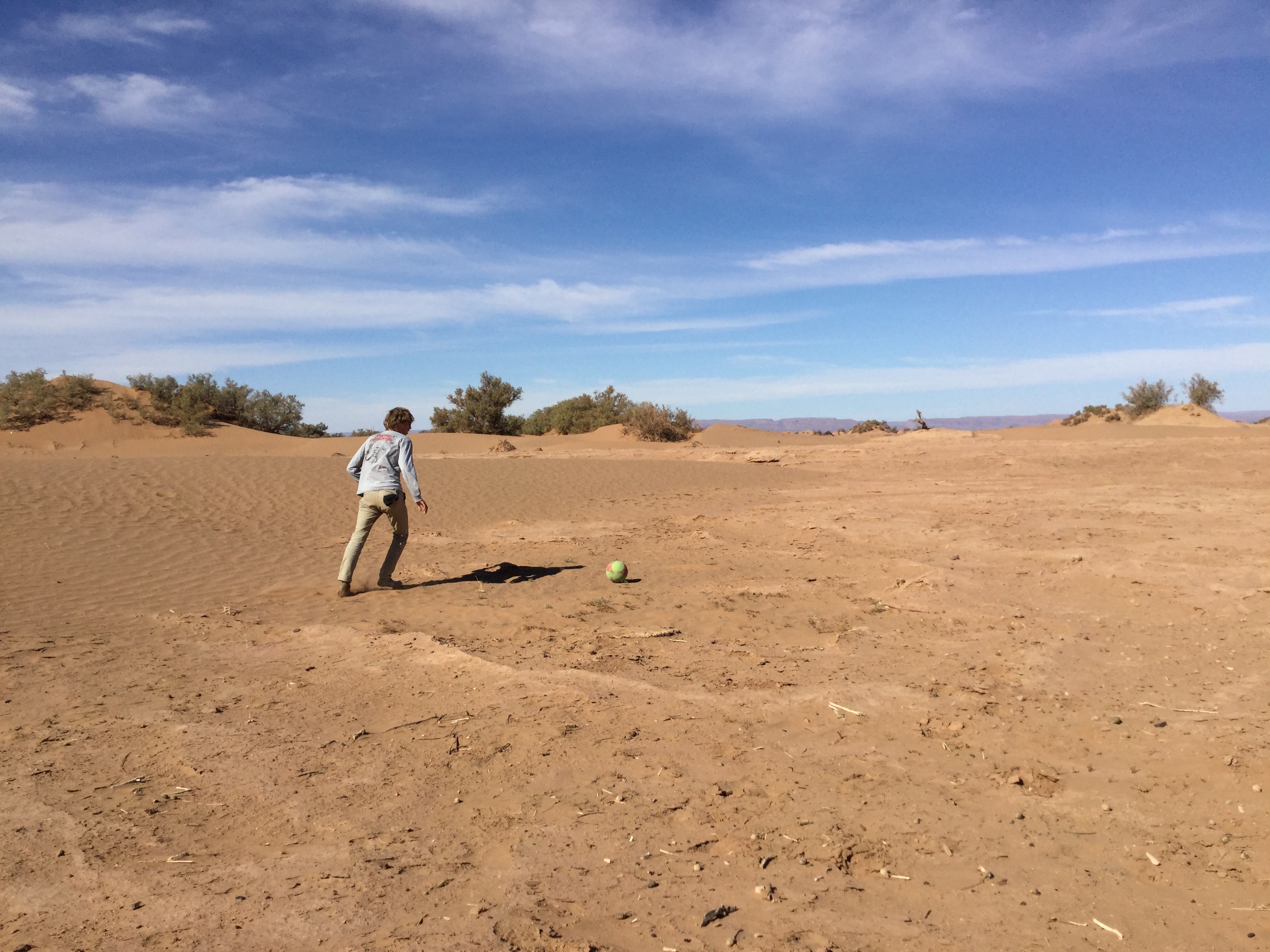 For who has the tour make sense?
Young people who are in a desperate situation and the challenge for their life back into their own hands. They do not yet know well which side they want out or they are not quite ready for. They want to change something in their life, standing on their own two feet and to their surroundings show that they can deliver a unique performance. They love adventure and it would give them happy to have a long time to be away from it all and get to know a whole new world.
What means this tour for young people?
The trip offers them peace, time and space to think and to create a new future. We give attention to their life questions and difficulties. The desert is the place to discover and development. Walking encourages reflection. Every young person get at your own pace. Because we are always on the move and over the sand dunes hiking, we see each other from far. They can also move along on the camels and on the rhythm of these gentle animals. We walk on average four hours a day. Evening is our camp corrected and we eat delicious and simple under the stars by the campfire. During the trip we do not use technology (gsm, internet). We focus on the Moon, the Sun and the stars to the hour. The young people go back to basic. We want to challenge them to their own forces to discover and learn how to deal with obstacles and fears. We want them skills that a step to further develop their identity and independence. After the trek there are calls and the younger will get the necessary support in deploying its forces discovered and knowledge.
6 Jan to 13 Jan 2019 we travelled with 7 drairies (young people) and 4 counsellors and 5 nomads and 14 camels through the desert Maroc Berbere Tours through the Sahara in southern Morocco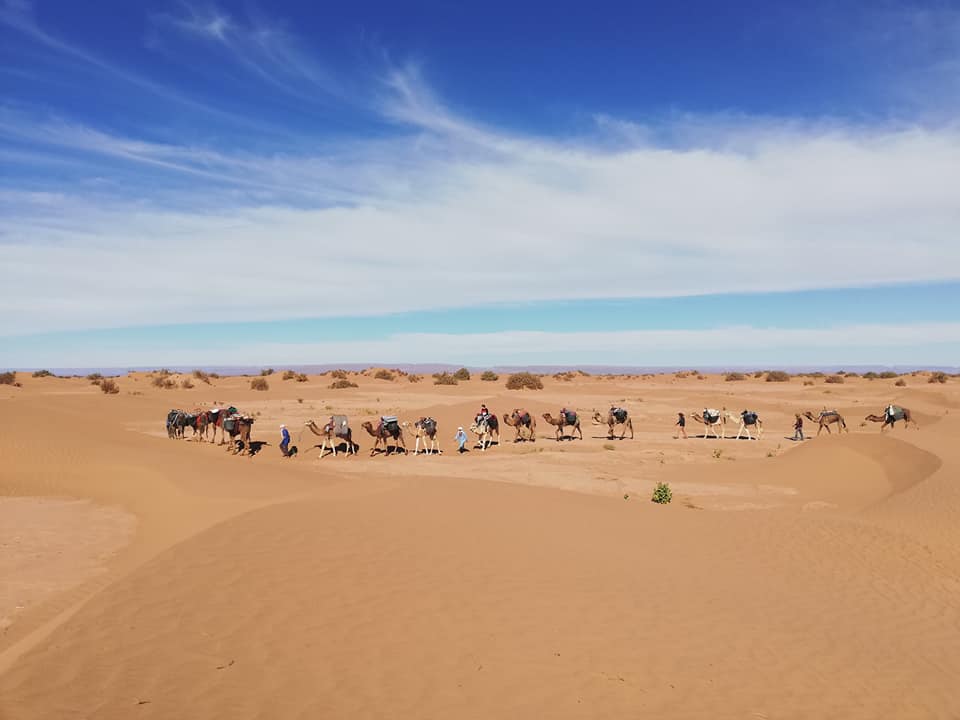 What did they found unpleasant/positive?
The atmosphere and all the little things, laugh, conversations, steps, the drive through the desert, a week away from home, warm weather, the freedom, the music,the nomads were a legend/ top/they were never tired/they work hard for their money/after the football match they made tea and fire. The jeep, the fire in the desert, stargazing, the atmosphere was Nice, the dunes in the Sahara , the eating together with the Berbers and the bond with them, go the highest dune with nice view, forget the problems and stress, the atmosphere, the hotel,the High Dune, the drive through the desert, the campfire, the bread that was baked in the sand, ,good atmosphere
More information or make a reservation?