Rates
Maroc Berbere Tours
The Agency Berber Tours offers stays to all people (Group, family, couple, or any single) wishing to delve into a new universe during a stay.
Our rates vary according to the season, the number of people and desired tour. Morocco BERBER TOURS gives you exclusivity during your stay. You will not be mixed with other groups.
Prices are always per person. The price per person varies according to the composition of the Group: 2 to 4 people, 4 to 6 people and 6 to 10 people.
Possibility of circuits to the map at the beginning of: Ouarzazate, Marrakech, Agadir, Fez, Zagora, Casablanca.
* for information only
Sunset and a night in the desert of M´Hamid, initially by camel (dinner + night + breakfast at the bivouac) €45,00 Excursion in 4 x 4 to the day with driver / guide €130.00 Trekking or meharees per day / person €45.00 4 x 4 transfer between airport and start the tour €200,00 The rates above do not take into account the drinks and gratuities. NB: Discount – 25% for children-8 years NB: The vehicles are all air-conditioned.
For each circuit organized by Berber tours, rates vary according to the number of participants, the time of year, as well as the covered steps. That's why our rates are indicative for all our products. Thank you to contact us through our form by specifying the type of circuit that interest you, answering questions and giving us any comments that you consider useful. Indeed, you should know that we can customize our tours according to your wishes, your time, but also next to your available budget constraints. We can also anticipate departures from Casablanca, Marrakech, Ouarzazate, Agadir, Fez or from any other place. We will always do our best to meet your expectations. You!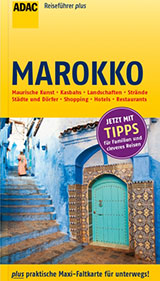 The confirmation of a circuit will be the payment of one deposit of 30% of the total amount by bank transfer. The Agency will immediately send you an e-mail to attest and confirm your order. The balance of the invoice will be upon arrival at our agency in Zagora.
For each circuit, you can make a pre-booking by indicating the desired period for the circuit chosen as well as the number of people being considered. We will answer within 24 hours.
The payments are paid by bank transfer.