About us
Maroc Berbere Tours
BERBERE TOURS
 is an independent travel agency located in Zagora (South-Morocco).
Which according to your choice,  We will make you discover the deserts of dunes with caravans of dromedaries, palm groves, Kasbahs, camps in Berber individual tents.
Ahmed ELAZZAOUI, founder of the agency Maroc Berbere Tours was born in the desert.
His nomad's life, his family circle and acquaintances allowed him to realize one of his dreams: share his culture, his passions and his traditions with you.
He keeps of his noble past a remarkable knowledge of the desert and dunes. He surrounded himself with a dynamic and experimented team which will make you share their culture, their cooking and the Berber singings. You will live with them in the Berber way, the time of your stay, accompanied with some tea, with some bread of sand and you will taste the traditional Moroccan cooking.
You will have the opportunity to sleep under the tent or under the beautiful stars. During your stay, the team of Berbère Tours will make you discover desert landscapes with its very particular wildlife and the most beautiful sunsets.
Far from the collective tourism of the big operators, Berbère Tours will bring you warmly to discover the big spaces of  his childhood.
The desert doesn't tell, he lives!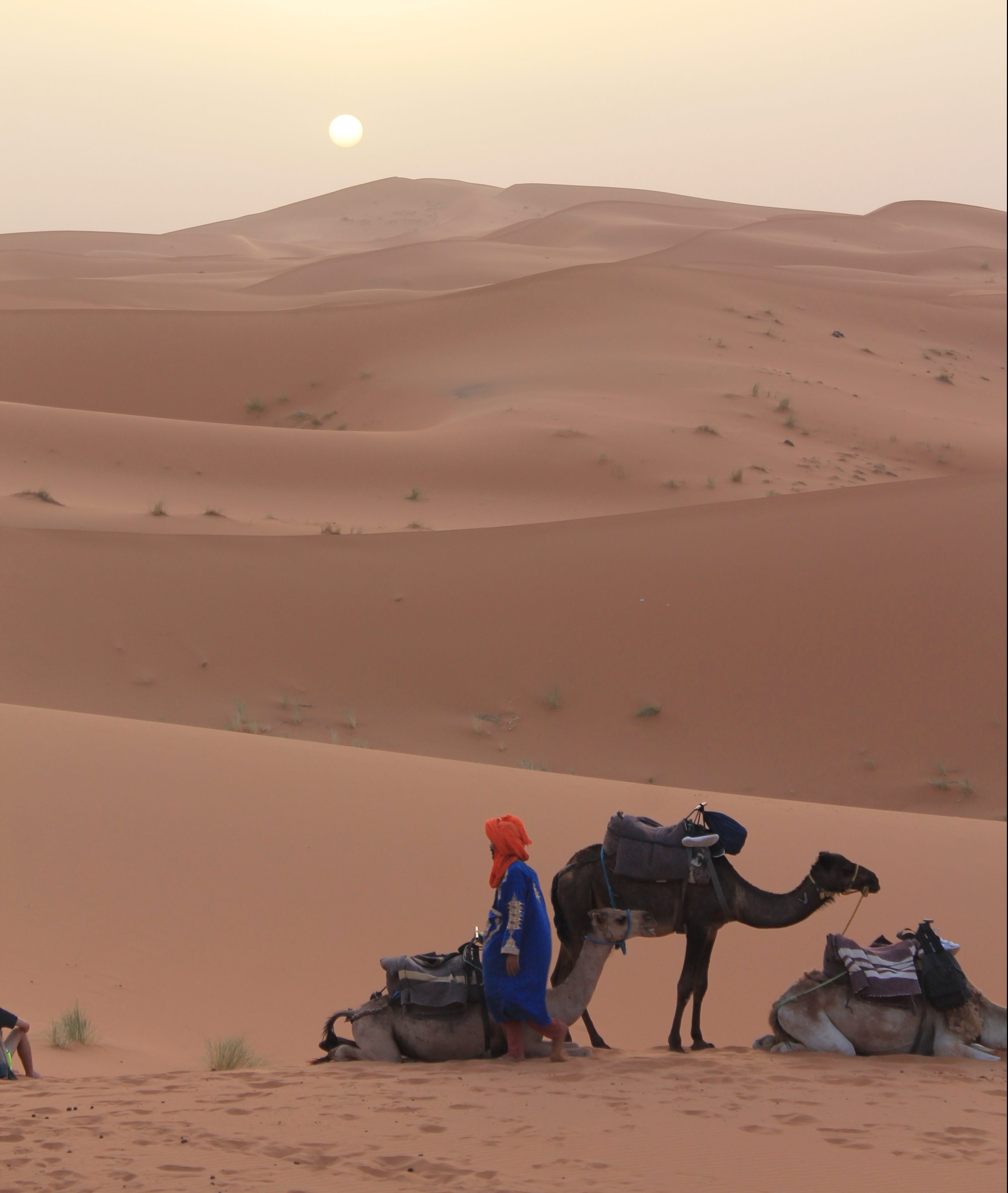 Information or reservation?